Power to Influence
Develop and grow your network by engaging with like-minded senior professionals
Craft your own toolkit for boardroom success
Learn how to challenge boardroom discussions and dynamics
Trusted by 20,000 companies





What is Power to Influence?
As a non-executive director, it's important that you get your voice heard in the boardroom and exercise the right levels of power, influence and impact. By participating in this programme you will gain the support of a like-minded, trusted community to help you adjust your approach and bring forth new perspectives on what can be a lonely quest.
What can you expect?
The Power to Influence is a 6-week interactive, virtual webinar based development programme tailored to help you to unlock the secrets of success and high performance in the boardroom. The dynamics of the boardroom are always changing and methods that have once brought forth success may need to be adapted to suit different agendas or propositions. We'll help you to break the cycle and create a new perspective which you and your board can benefit from. This course is also accredited by the CPD.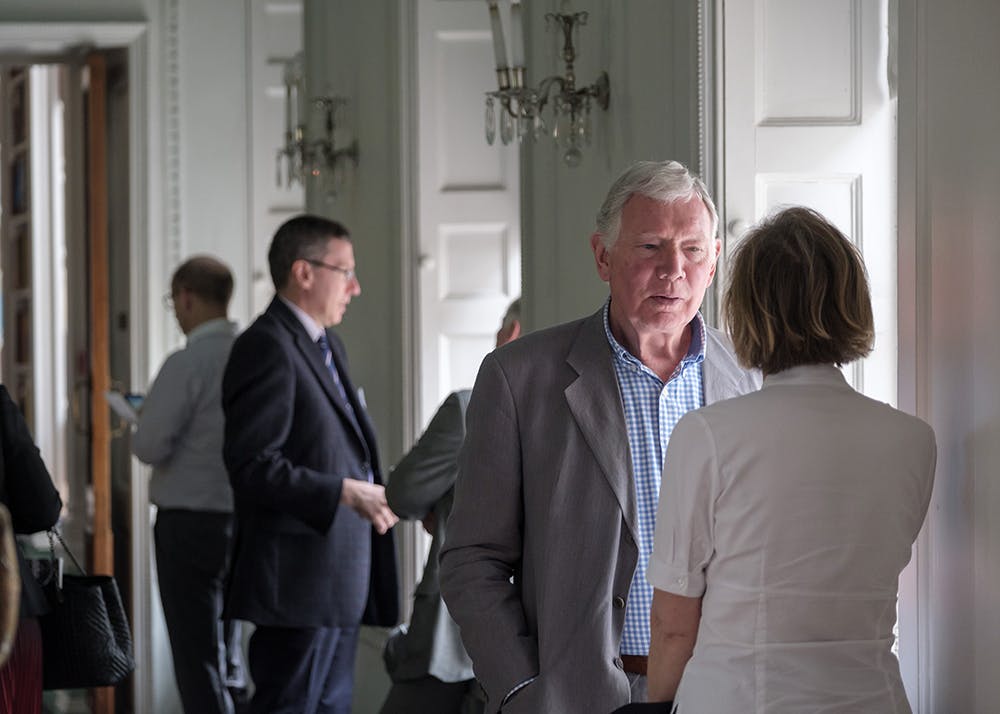 How does it work?
1. Make the decision
A member of our knowledgeable team will discuss the suitability of the course to you and outline exactly how the 6-week webinar based development programme will work.
2. Start your journey
Once enrolled, you'll participate in weekly 90-minute webinars led by expert coaches. Topics include 'Your First Steps – Know your Responsibilities and Board Expectations' and 'Providing Value and Ongoing Preparation'.
3. Expand your network
Engagement with peers between webinars will ensure you get maximum benefit from the sessions. The expansion of your network will prove invaluable as you grow your career.

Who should attend?
Whether you are starting out with your first board role as an independent (non executive) director or you are a seasoned executive, you'll gain valuable insights that will help you adjust to the independent role.


Meet the facilitator
Ray Warren, MSc
Ray combines extensive international commercial experience with an understanding of the psychology of individuals, teams and organisations to help business leaders manage change. Ray is an Ashridge accredited executive coach, holds an MSc from Surrey University and is a member of the EMCC. Previously, Ray was CFO of Global IT Solutions at Electrolux and held several international Finance Director posts with Diageo Plc.