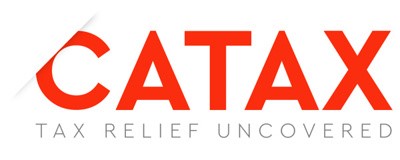 Capital Allowances tax relief offsets the hidden expenditure in your commercial property. Typically, this includes elements such as air conditioning, wiring, heating, lighting and security systems – essentially everything that would remain in the building if you tipped it upside down!
All commercial property owners who are UK taxpayers may be eligible to claim Capital Allowances tax relief.
Capital Allowances legislation has been around since the 1940s. It was introduced as an incentive to encourage investment into commercial property and to kick start the economy post World War 2.
The Finance Bill 2012 brought more developments, stating that all property transactions taking place post April 2014 will require the Capital Allowances to be identified prior to, or at the point of sale.
In practice, when you sell your commercial property, your solicitor (working in conjunction with your accountant) will need to establish a value for the fixtures and fittings within it. Failure to do so means the benefit that could be claimed through Capital Allowances could be lost for both you and the purchaser, forever. Pretty scary when you look at the size of the allowances we identify – our average claim is in excess of £47,000!
So how does it work?
Eligibility for Capital Allowances depends on several different criteria and assessing this is complicated. Our team are experts in identifying unused allowances in commercial properties and will work together with you to identify the optimum approach to maximise results. Client satisfaction is Catax's primary focus and because we understand that every client is different, we treat each on their own merits. The claims Catax deal with lead to significant tax refunds and reduced tax liabilities giving even greater value to clients.
Catax have a dedicated in-house team of experts to assist in all partner and client requirements. Every client has a designated Case Manager who works alongside Capital Allowances Analysts that are conversant in all aspects of Capital Allowances legislation, general taxation and accounting practice.
Catax is all about making sure businesses have access to the experts, working side by side with them to make the most of the opportunities available to them. Why not speak to us today to find out if you could be eligible for a claim?
T: 0330 127 8483